Gold lost about 100 $ within three weeks retracing about 50 % of the huge rally which started in mid August:
We're now below the 1720-40 area which I thought would act as support. Nevertheless, I still think that a rally into year's end is more likely than a sell-off. So far this year the seasonality chart has worked very well: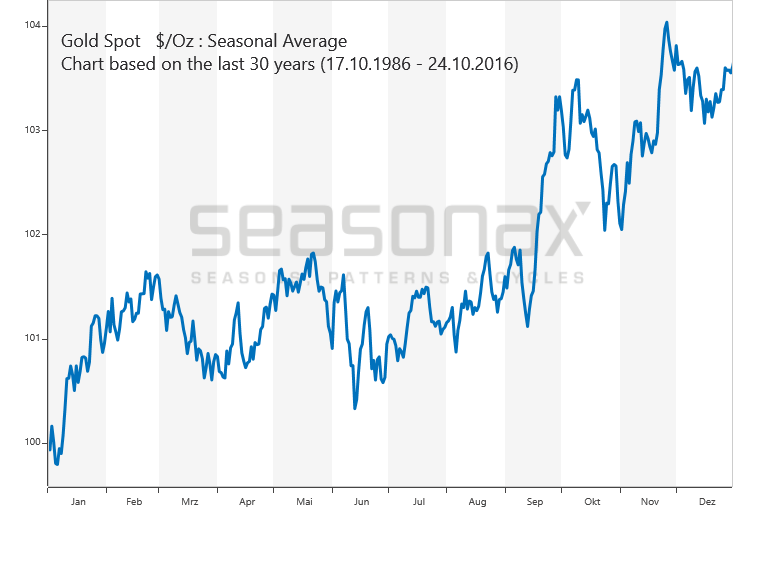 As you can see, a correction from early to late October is actually quite normal. So, if gold makes some kind of a reversal within a week or so, we could see a nice rally into the end of the year.
1730 seems to be an important level. If gold can break it convincingly, the next move up should be underway.