Gold had a horrible September so far declining back to 1300:
Despite the recent sell-off I wouldn't count gold out just yet - at least as long as 1280ish holds. Seasonality has worked pretty well so far this year. We got a weak first half of the year which was followed by a recovery starting in early July.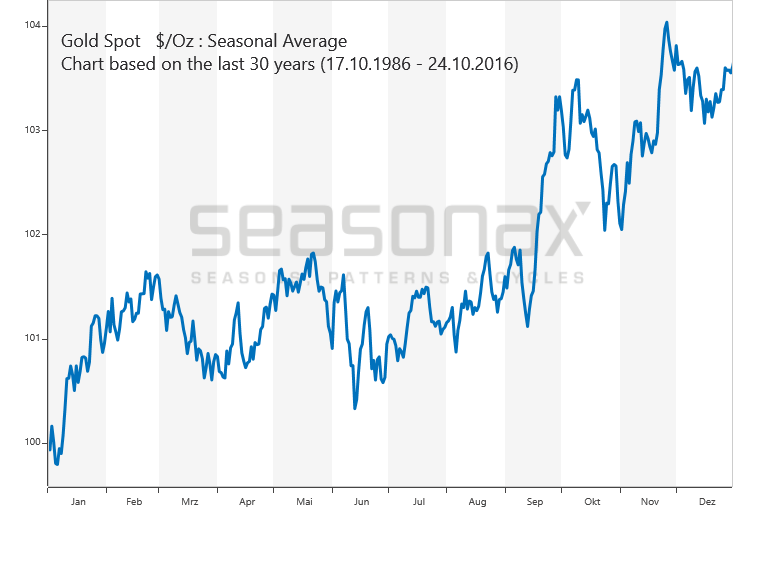 The next three weeks are usually very bullish so there is still hope for prices well above 1400 later this year. 1360 needs to be regained though to turn the medium-term trend back to bullish.
---
Author:
Patrick Eugster