Big update before I'm away for almost three weeks (see next post).
S&P 500
So far the SPX seems to like my count ; ) As posted in my
Elliott Wave Outlook on April
the break of 1325 confirmed that wave 2 into the 1300 area was underway. On Thursday, the SPX hit 1302 and has rallied already twenty handles since then thus it's very likely that wave 3 is underway now:
I
posted on Thursday
that this rally could be only a wave [b] and a wave [c] to 1295-1300 could still follow. For this count to happen the market has to sell off immediately early next week though, the higher we go from here the less likely is this alternative count.
A break above the 1340-44 area confirms that wave 3 is underway. My target is 1430-50.
EUR/USD
(Read my last update on the EUR/USD here)
After the break above 1.43ish the EUR/USD has hit 1.45 several times this week. Unless we get a convincing decline below 1.425ish I still think that we'll see 1.50ish.
Chart posted on April 8th 2011
Gold
(Read my last update on gold here)
It's been a long time since my last update on gold but there was just no need for an update as it continues to go higher.
Back in January I mentioned that gold is usually relatively weak between February and July. So far we haven't seen any weakness though: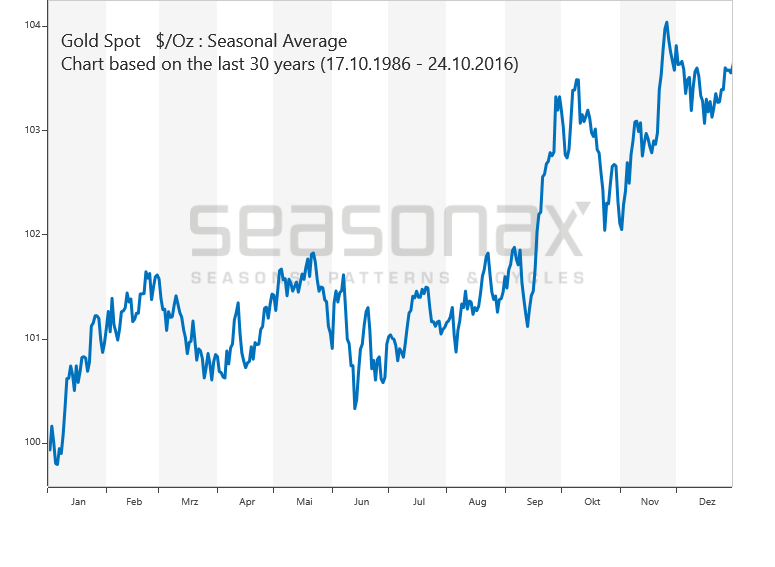 And as long as we don't see weakness please do not short gold! It's possible that it peaks around 1500 and then corrects a few hundred bucks (as shown in the long term chart early January) but the medium term charts looks very bullish:
Only a break below the uptrendline would change the medium term picture.
Silver
(Read my last update on silver here)
Silver continues to outperform gold. We're already way above 40$ and it looks like we're heading for the all time high near 50$.
As with gold, there is just no reason to short silver.